I-270
About the Project

Corridor Overview
Smart Commute's service area covers the northern portion of the proposed I-270 Corridor Improvements, and serves as the TMA gateway between the I-70 east traffic and those moving north on I-25, or west along US36. The Colorado Department of Transportation (CDOT) and the Federal Highway Administration (FHWA), in conjunction with the City of Commerce City and Adams County, are initiating the I-270 Corridor Improvements project to implement transportation solutions that modernize the I-270 corridor to accommodate transportation demands. The 7-mile-long I-270 corridor serves as an inner beltway for the Denver region, providing a direct connection between I-25 and I-70. It is a corridor of commerce, where the region's key industry clusters of energy, advanced manufacturing, and logistics companies reside. To learn more about this project, visit CDOT's dedicated web page here. 
Project Goals
Accommodation of existing and planned multimodal routes.

Consideration of the natural and human environment.

Consideration of approved local and regional transportation plans.
I-270 Corridor Improvements Study Area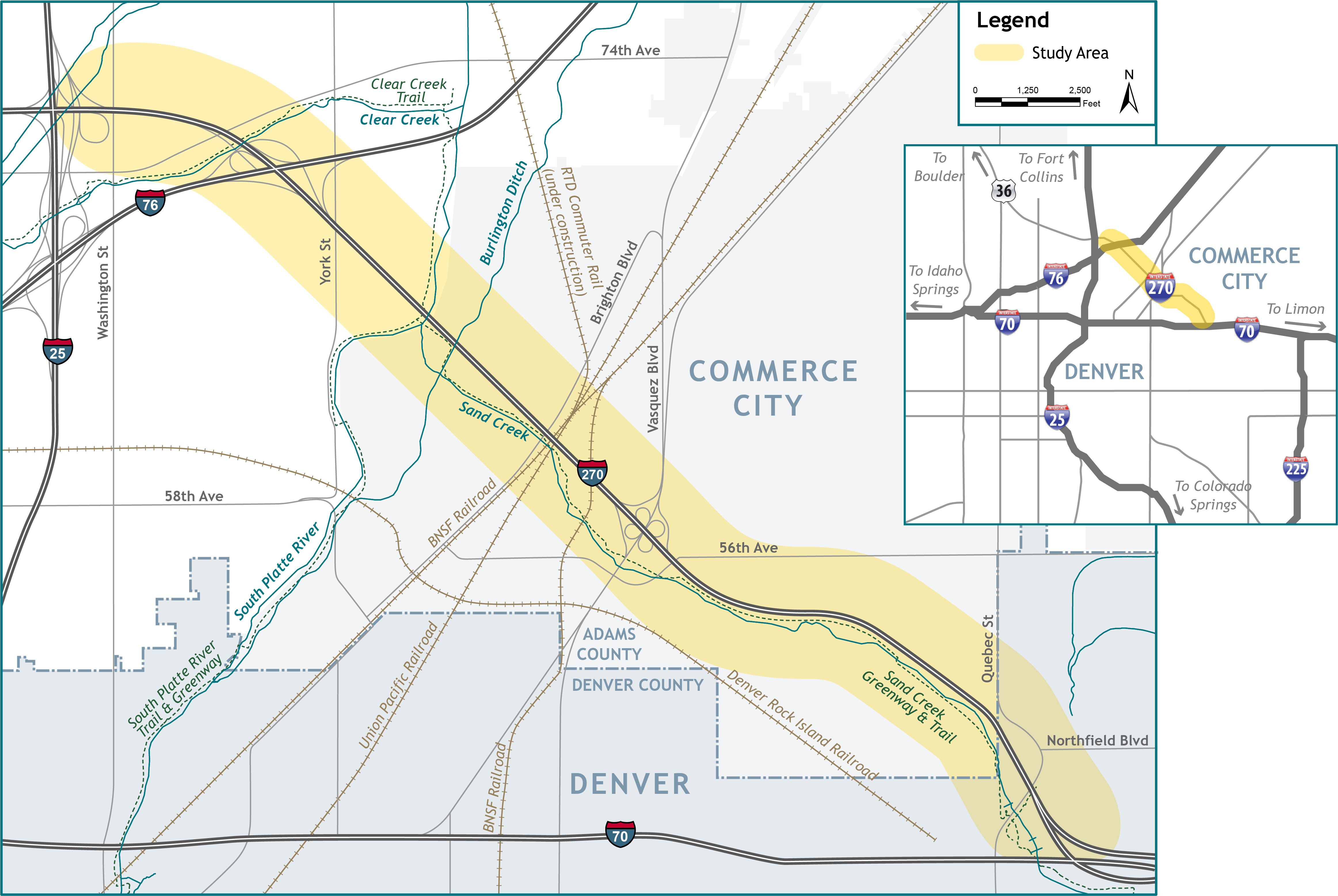 Want To Get Involved? 
Check out this interactive comment map in order to provide localized feedback on the potential improvements along the corridor. 
Want to just make a general project comment? Follow this link to the comment page.